1. Market to a Defined Real Estate Market.
A broad marketing campaign is not as successful as one that targets a particular niche of buyers or sellers. When you tighten the aim of your real estate marketing campaign to a specific area, be it certain neighborhoods, horse property, investment property or second homes, your keywords and information more directly help and attract your target market.
2. Diversify Your Marketing.
Use several methods to contact your market, traditional advertising as well as a real estate website. Not everyone watches TV, reads the newspaper, listens to the radio or uses the internet. Try different avenues to reach as many people as possible, but always remember that the media you choose has a qualify the buyer aspect to it also.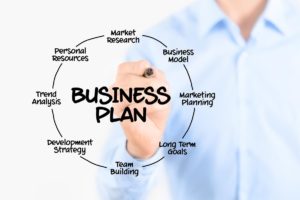 3. Have a Consistent Marketing Brand.
Within your diversified marketing, always tie all of your marketing together with a consistent branding message. Use your logo, color themes and unique selling point in all your marketing material. Your print ads should have your website address as well as your regular contact information. Your real estate website can have your logo and contact information on every page, so any information someone prints from your site, carries both your brand and your contact information. Your unique selling point should tie into your target market and be said as a customer benefit, not as a real estate agent feature.
4. Target Your Largest Market – Former Customers.
Remember the 80/20 rule. 80% of business is repeat customers. They are the easiest to contact since you know where they live! With email responder and contact manager software programs, you can easily schedule your contacts with former clients. By adding information to your real estate web site on a regular basis, you have something of interest and worth to offer them.
5. Time Your Campaigns and Get Feedback.
Time your advertising campaigns to your area's real estate market cycles. If most people are trying to move in between school years, time that market to hit when they are in the thinking phase. Always get feedback on your efforts. Ask clients what helped them the most on your real estate web site and what kind of information or help they would appreciate more.
With these five elements in your real estate marketing strategy, you should be able to enjoy greater returns on your marketing efforts and fine tune your sales materials.